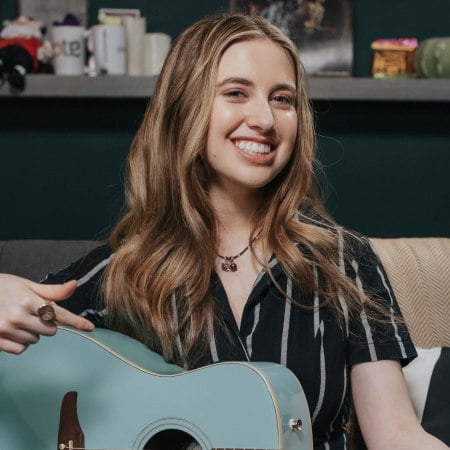 Enter your email address below to get Ayla's free 6 lesson plan
and start playing songs on the acoustic guitar in no time!
Campfire Guitarist Quick-Start Series
Welcome to the Campfire Guitar Quick-Start Series. These lessons will teach you everything you need to know to strum your favorite songs around the campfire. These skills will also work at the beach, at the park, while on a picnic, or even in your living room. 
Brand new to guitar? We recommend going through the Beginner Guitar Quick-Start Series before starting with this series. That series of beginner guitar lessons cover the most important basics that will prepare you for the information covered in this rhythm series.
If you want to get started learning how to become a campfire guitarist go ahead and start with the first lesson. As with the other quick-start series we recommend that you go through all the lessons in order. It will just make more sense! 
If you interested in fast-tracking your progress with more lessons, jam-tracks, and learning tools? Check out Guitareo.com. It's Nate Savage's complete training system that covers all the popular musical styles, including rock, blues, country, fingerstyle, metal, classical, bluegrass, jazz, and more.