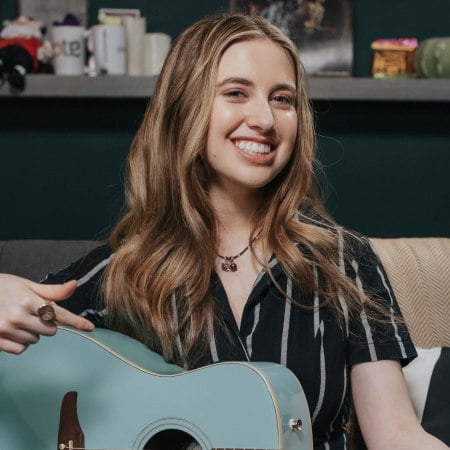 Enter your email address below to get Ayla's free 6 lesson plan
and start playing songs on the acoustic guitar in no time!
Beginner Guitar Quick-Start Series
Welcome to the Beginner Guitar Quick-Start Series. The lessons in this series were created specifically for students that are brand new to the guitar. You don't need any previous knowledge to get started with this guitar tutorial. All of the basics are covered for both acoustic and electric guitars.
It's recommended that you start with the first video and go through each video in the order they are presented. The first video will help you learn how to play guitar by providing an overview of the series. From there you will learn how to hold the guitar, the numbering systems of the guitar, the parts of the guitar, the guitar string names, how to tune your guitar, how to strum the guitar, your first guitar chords, two more guitar chords, how to play your first song, musical strumming tips, and where to go from here.
If you already have some previous experience playing the guitar this tutorial may still be worthwhile. The lessons will give you an opportunity to review the basics before jumping into another series. If you feel you are ready to move on – check out our lessons on guitar chords, rhythm guitar, lead guitar, or blues guitar.
If you want to accelerate your progress we recommend you join Guitareo.com. As a member you'll get access to all of our step-by-step videos, fun play-along songs, live broadcasts, and community support. You can find out more by watching the video here.