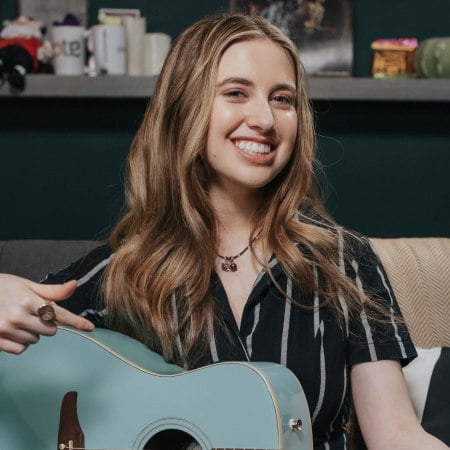 Enter your email address below to get Ayla's free 6 lesson plan
and start playing songs on the acoustic guitar in no time!
Lead Guitar Quick-Start Series
Welcome to the Lead Guitar Quick-Start Series. The lessons in this section are perfect for guitarists that are interested in playing lead guitar or learning how to play guitar solos. While lead guitar is often associated with playing an electric guitar - the information in these lessons can also be applied to acoustic guitar.
If you are new to playing guitar we strongly recommend you start with our beginner guitar lessons. After that you may want to go through our rhythm guitar lessons before jumping into lead guitar. That series isn't as critical as our beginner lessons, but it will still help prepare you for this series.
If you are ready to start learning how to play lead guitar go ahead and jump into the first video. Each of the lessons progressively build off the previous one, so we recommend you go through each of them from start to finish. The topics include: basic guitar picking technique, the major scale, the major pentatonic scale, the minor pentatonic scale, how to bend guitar strings, how to use vibrato, how to use hammer-ons and pull-offs, how to play a guitar solo, playing your first guitar solo, and major pentatonic scale shapes.
Each of the videos covers a lot of important information, but it can be quite overwhelming at first. Don't hesitate to watch through a video a few times. It's very important to work through all the exercises before jumping to the next video. It will takes a lot of patience, but will pay off big in the end. Once you've finished with this series, you may want to learn the minor scale on guitar.
Are you looking for more lessons, jam-tracks, and tools to fast-track your progress? Guitareo.com is Nate Savage's comprehensive step-by-step training system. Many of the lessons and jam-tracks apply to lead guitar, and it also covers many other styles of music to help unlock your creativity on the guitar.