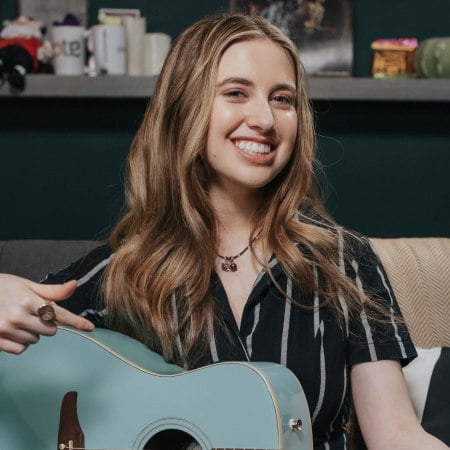 Enter your email address below to get Ayla's free 6 lesson plan
and start playing songs on the acoustic guitar in no time!
Blues Guitar Quick-Start Series
Welcome to the Blues Guitar Quick-Start Series. The twelve lessons in this series will introduce you to the blues. It's an incredibly important style of music both on it's own and in terms of how it influences other styles of music like rock, metal, jazz, and country. It's a very self-expressive style of music that applies equally to both acoustic guitar and electric guitar.
If you are relatively new to playing guitar it's strongly recommended that you start with our beginner lessons. It's also worthwhile to work through the rhythm and lead guitar lessons – as they will better prepare you for the exercises and applications covered in this series. The blues is a rewarding style of music to learn, but it can also be quite challenging at first so it's important to be prepared.
When you're ready to begin you can jump right into the first lesson on how to play blues guitar. As you work through the series you'll have an opportunity to learn about the 12-bar blues progression, dominant 7th blues chords, the basic 12-bar blues riff, an intermediate 12-bar blues riff, the blues guitar scale, how the blues scale is made, how to choose blues notes, blues phrasing and expression, turnaround blues licks, how to add licks to the blues riff, and the next steps for blues guitar.
This series covers a lot of information, so the biggest challenge may be in maintaining the patience required to work through each lesson individually. Focus on working through each lesson one at a time. You'll be much more satisfied as you complete each exercise and your efforts will pay off in the end.
Are you looking for more blues guitar lessons and relevant jam-tracks? Guitareo.com is Nate Savage's step-by-step video training system. It has some great songs for the blues and it also covers many other important styles of music including rock, country, fingerstyle, metal, classical, bluegrass, jazz, and more. Best of all it includes a huge library of original jam-tracks so you can apply everything to music.